WMU SPRING 2023 – TRAINING AND PLANNING MEETING
Saturday, April 1, 2023
Okatee Baptist Church
10:00 am – 12:00 pm
"2023 SPRING TRAINING AND ENCOURAGEMENT MEETING"
Please join us for a special Training Session that will be focused on training LEADERS  for the FALL 2023 MEETING.  
This time will be dedicated to training volunteers for the following important Sessions and activities that we are planning for the
2023 FALL LADIES RETREAT
WE NEED  YOU!!!
If you are willing to become a part of a very important training retreat that we are planning for
FRIDAY, SEPTEMBER 15TH THROUGH SATURDAY, SEPTEMBER 16TH, 2023,
PLEASE ATTEND THIS VERY IMPORTANT MEETING
ON SATURDAY, APRIL 1ST.  
If you are interested in being a SESSION LEADER for the Fall Meeting, we will need YOU to help fill the following opportunities:
Adult Missions (Missions for Life) – WMU/WOM Leadership
  WOMEN ON MISSION:  Women Ages 18+
   MY MISSION:  Women Ages 18-34
Teen Missions 
  GAs (ACTEENS): Girls Grades 7-12
Children's Missions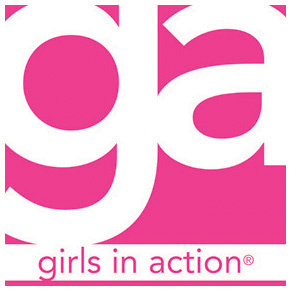 Girls in Action (GAs):  Girls Grades 1-6
Preschool GROUP
  MISSION FRIENDS:  Girls and Boys, Birth-Age 5
** WE ARE ALSO ASKING FOR A RETREAT PLANNING TEAM TO WORK WITH OUR WMU LEADERSHIP TEAM.  We have determined the Retreat Location for September  and we need a lot of ladies to help with all areas of planning, including:  Attendance Sign Up and Pre-Registration; Retreat Communications (flyers/email address confirmations);  Administration Assistance for the SRBA WMU Director; Event Registration/Check-In;  Event Welcoming Committee' Program Planning/Participation. (PSSSST!!!: ….AND DID I MENTION THAT OUR SPECIAL GUEST SPEAKER FOR THE FALL 2023 WMU RETREAT WILL BE MRS. BETH GREER??!!)   You do NOT want to miss being a very important part of this event!  MORE DETAILS TO COME! **
Please email Beth Bonds at bethie59@protonmail.com to share what YOU want to do to help us pull this together!  COME JOIN US SATURDAY, APRIL 1ST TO HELP MAKE THIS HAPPEN!!
Together In His Service,
Beth Bonds, SRBA WMU Director
Click on each link below to print out the Flyer and Sign up forms to distribute to your church WMU group:
2023 SPRING LEADERSHIP TRAINING MEETING FLYER – APRIL 1 2023
2023 SPRING LEADERSHIP TRAINING MEETING – APRIL 1 2023    Sign Up sheets